Lavrov's Latest Interview Dispelled The West's False Perceptions About Russia
Andrew Korybko
3–4 Minuten
---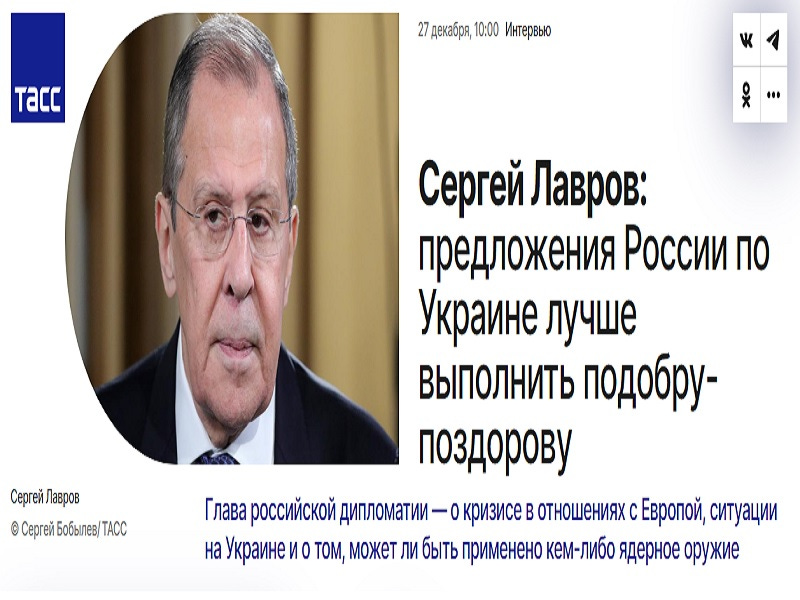 These objectively existing and easily verifiable facts shatter the artificial reality about this conflict that was constructed by the West's perception managers.
Russian Foreign Minister Lavrov's interview with TASS on Tuesday articulated his country's true stance towards the Ukrainian Conflict and thus dispelled the West's false perceptions about it. He reaffirmed his representatives' prior assessment that this proxy war is global in nature after the US rallied its vassals across the world to finance Kiev's forces, deploy state-of-the-art experimental arms, dispatch mercenaries, and provide real-time intelligence support for defeating Moscow on the battlefield.
In the face of these ever-escalating threats, Lavrov reminded everyone that Russia prefers a diplomatic solution to the conflict that respects its security interests that were responsible for its special operation in the first place but it also won't shy away from continuing to defend them through military means if needed. This contradicts the West's claims that the Kremlin is supposedly obsessed with fighting just for the sake of it and isn't interested in peacefully resolving the root causes of this conflict.
Building upon his debunking of that aforementioned false narrative, Lavrov denied that his country ever resorted to nuclear saber-rattling despite Western reports to the contrary and actually cited former British Prime Minister Truss' related threats and Zelensky's own as proof of their nuclear aggression. These objectively existing and easily verifiable facts shatter the artificial reality about this conflict that was constructed by the West's perception managers. (…)